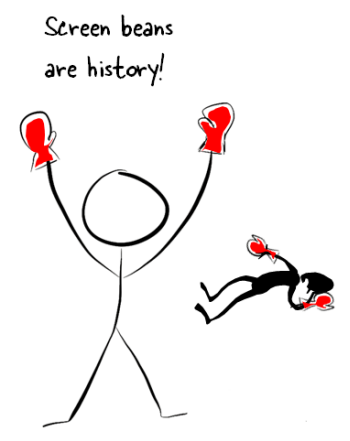 Most people aren't active participants in the elearning community. That's OK. No one expects you to sit on the couch, eating bonbons, and chatting in the community. Most of us tend to use the community for quick help and then we go back to work.
Not being an active participant means that it's possible you miss some really good stuff in the community. So in today's post I am highlighting some of the free assets that your peers have recently shared in the elearning community.
12 Blurred Backgrounds
Here are some cool blurred backgrounds that can add richness and texture to your elearning courses. Montse Posner Anderson has an example screenshot and a tutorial on how to create your own backgrounds.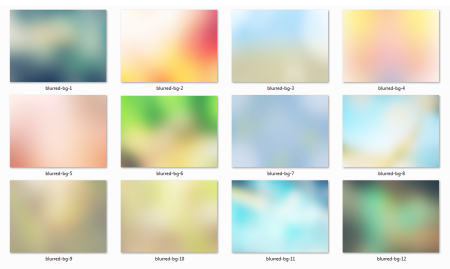 I actually used one of the backgrounds for a recent workshop on interactive elearning. You can see it below.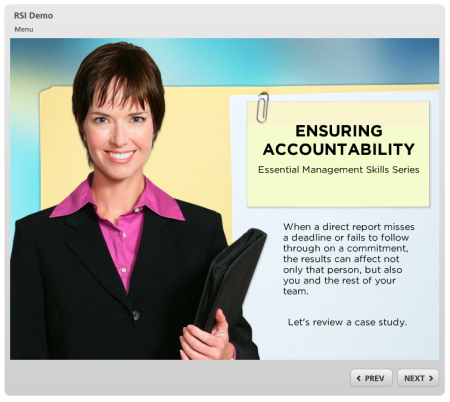 Click here to view the demo.
48 Stick Figure Characters
Organic, hand-drawn graphics are good for adding contrast to a formal course. They deviate from an expected corporate look and they can be used to highlight important points. They also can lighten things up a bit.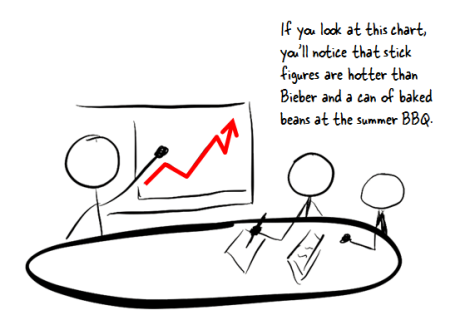 Community member Randy Borum shared some hand-drawn stick figures which may come in handy for your next elearning course.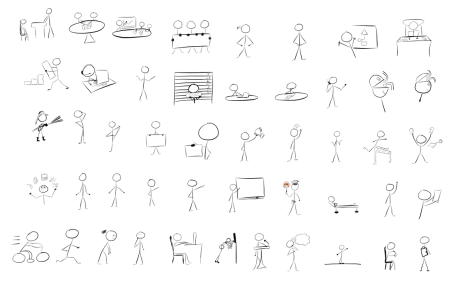 You can download the files from these two forum threads. There are some additional tips and links to other resources in the comments thread.
Coming soon: Return of the Stick Figures in 3D
Free Road Signs
Here are some free road signs that are great for quick attention-getters or your next safety course. These are courtesy of Articulate superhero, Steve Flowers.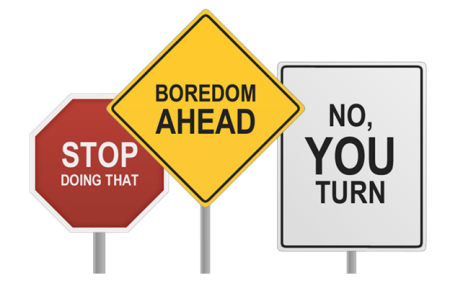 7 Interactive Downloads
Here's another freebie from Montse Posner Anderson. It's a Storyline template with six different tabs interactions.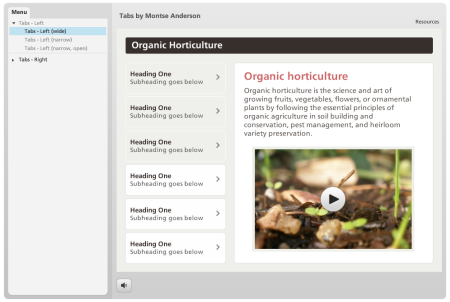 She also gave away a pretty slick drag and drop interaction. Just download the files and add your own content.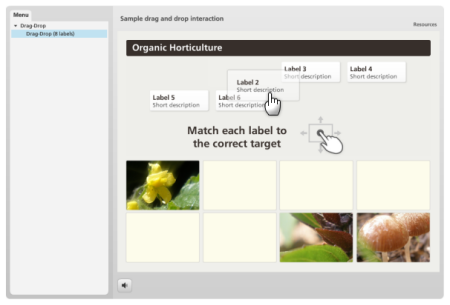 Other files shared by your peers in the community:
There's a lot more where those came from! To stay on top of what's going on in the elearning community be sure to follow the weekly recap in the Word of Mouth blog.
I really appreciate is the generosity and helpfulness of people in our industry. Hopefully these free assets are helpful. If anything, they're a great reminder that help's only a few clicks away.
---
Upcoming Events (2015)
Vancouver & Toronto Workshops: We're planning a couple of workshops in Toronto & Vancouver. If you're interested, let us know. Click here for more details.
March 25-27 (Orlando, FL). Learning Solutions. Swing by the Articulate booth to say "Hello."
April 15 & 16 (Chicago, IL). Updated! Register for one or both days. 
Day 1: How to Build Interactive E-Learning 
Day 2: Use Articulate Storyline to Build Interactive E-Learning
May 17-20 (Orlando, FL). ATD International Conference & Expo. Swing by the Articulate booth to say "Hello."
June 3 & 4 (San Francisco, CA). Updated! Register for one or both days. 
Day 1: Learn to Create Your Own E-Learning Assets
Day 2: Use Storyline to Build Interactive E-Learning
June 12 (Austin, TX). Use Storyline to Build Interactive E-Learning. Registration page coming soon.
Other locations include: Philadelphia, Memphis, Atlanta, Vancouver, and Toronto.
---
E-learning Community News

11 responses to "Free Assets from the E-Learning Community"