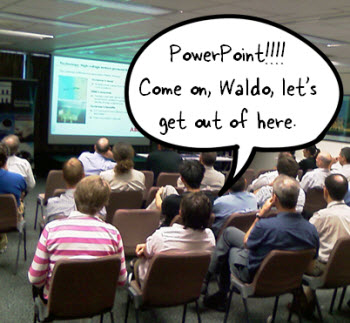 I know it's hard to believe, but apparently there are many people who don't like PowerPoint. Obviously there are a lot of bad presentations created with PowerPoint, but it seems to me the blame rests on the shoulders of the presenter and not the tool. Besides, PowerPoint's a versatile tool that's used for more than bad presentations.
Personally, I think PowerPoint's one of the single best multimedia applications. The secret is to look at PowerPoint in a different way. And once you do that you'll see that it offers an assortment of capabilities.
I just returned from the Training 2012 Conference in Atlanta where I presented on some PowerPoint tips and tricks. For those of you who couldn't attend, I've included links to PowerPoint resources that I've shared in previous sessions.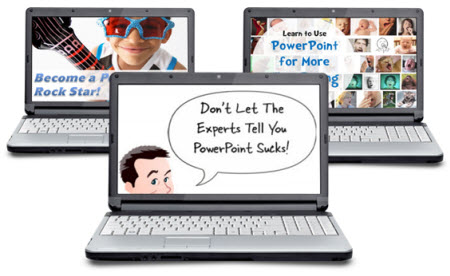 In Atlanta I was sharing how PowerPoint makes a good image editor. After the session, someone asked about this video where you learn to create a stickout effect that lets the image stick outside the box. It's a basic cropping technique that allows you to open up the page and add more visual interest to the screen. The person wanted to know how to do that in PowerPoint.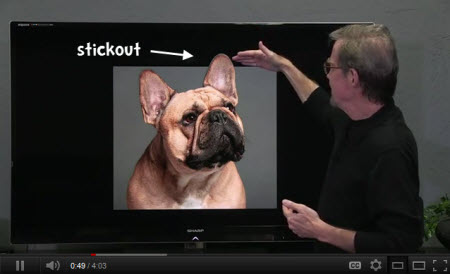 I like this question for a few reasons. It lets me demonstrate how PowerPoint can be used to edit images. And it helps teach more about the features and capabilities of PowerPoint in general. Even if you don't use PowerPoint to do this on a regular basis, practicing this technique is an excellent way to learn more about PowerPoint's features.
So let's look at a few ways to create the "stickout" effect in PowerPoint.
PowerPoint Tutorial 1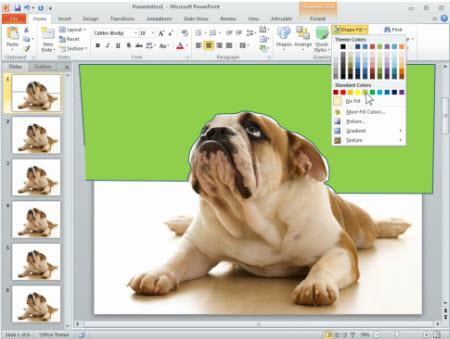 Click here to view tutorial 1.
PowerPoint 2010 has a background removal feature. However, if you're using older versions of PowerPoint you can still get the stickout effect. This tutorial shows how.
PowerPoint Tutorial 2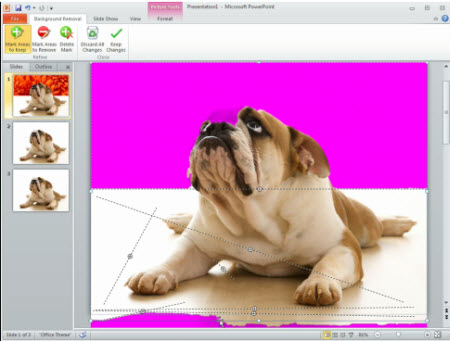 Click here to view tutorial 2.
In this tutorial you learn to use PowerPoint 2010's background removal feature to create the stickout effect.
PowerPoint Tutorial 3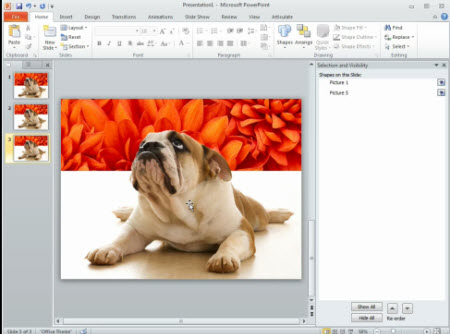 This tutorial combines the background removal feature with a duplicate image. Learning to work with layers and multiple images is definitely going to open possibilities when editing images in PowerPoint.
Consolidated PowerPoint Tutorials
I know some of you can't access the Screenr tutorials at work, so I downloaded the video files and used them to test a drag and drop video player idea in Articulate Storyline. You drag the DVD icon to the orange box and it loads the video. The cool thing is that it only took a few minutes to build the functionality.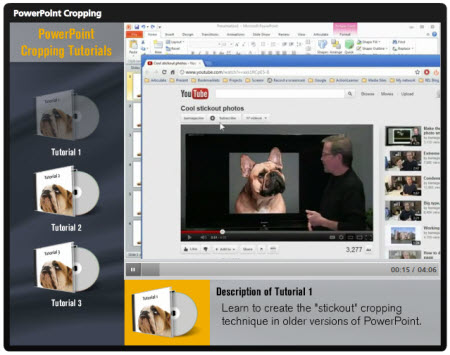 Click here to view the three PowerPoint tutorials.
You may never need to use this specific image editing technique in PowerPoint, but going through these tutorials will help you learn more about PowerPoint's features and develop a greater appreciation for the application's capabilities.
---
Upcoming Events (2015)
Vancouver & Toronto Workshops: We're planning a couple of workshops in Toronto & Vancouver. If you're interested, let us know. Click here for more details.
March 25-27 (Orlando, FL). Learning Solutions. Swing by the Articulate booth to say "Hello."
April 15 & 16 (Chicago, IL). Updated! Register for one or both days. 
Day 1: How to Build Interactive E-Learning 
Day 2: Use Articulate Storyline to Build Interactive E-Learning
May 17-20 (Orlando, FL). ATD International Conference & Expo. Swing by the Articulate booth to say "Hello."
June 3 & 4 (San Francisco, CA). Updated! Register for one or both days. 
Day 1: Learn to Create Your Own E-Learning Assets
Day 2: Use Storyline to Build Interactive E-Learning
June 12 (Austin, TX). Use Storyline to Build Interactive E-Learning. Registration page coming soon.
Other locations include: Philadelphia, Seattle, Austin, Atlanta, Vancouver, and Toronto.
---
E-learning Community News

24 responses to "3 Tutorials to Help You Get More Out of PowerPoint's Image Editing"